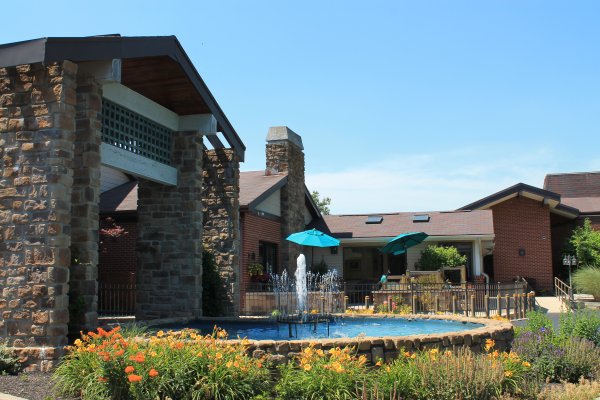 SEM stands for Southeastern Ecumenical Ministry, a non-profit organization formed in 1967 by leaders from area churches. They were particularly concerned with community development, justice and human need. One of the task forces formed was Housing for the Aged. Out of this task force has grown a wonderful retirement community of 5 freestanding facilities to provide many levels of care to meet the changing needs of individuals in our neighborhood.
Care Offerings at SEM Haven include Rehabilitation, Skilled Nursing, Assisted Living and Memory Care. The other SEM Communities are SEM Manor, SEM Laurels, SEM Terrace and SEM Villa. They provide retirement housing from apartments to congregate living (senior living with meals), completing the full continuum of care.
1980: SEM Haven opens with the purpose to provide nursing services for 100 elders
1989: Expansion adds 25 Assisted Living Elders
1996: Addition provides new Gathering Room, Therapy Room and Reception Areas
2007: Renovation and new construction improves Elders' personal spaces and positively contributes to improved quality of life. Dedicated "Households" are added for Rehabilitation and Memory Care. 
2011: Hickory Cottage, Assisted Living Memory Care Household is added
2018: Major construction/renovation project completed. SEM Haven Rehab opened and includes 14 private rooms and a state-of-the-art therapy gymnasium. Also opened is Canfield Court, a skilled nursing level Memory Care Household which is home to 19 Elders and Willow Way, an Assisted Living Memory Care Household which is home to 9 Elders.