Canfield Court Household Adopts Pet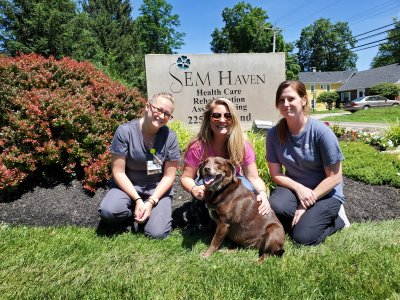 Four-year old, lab mix, Walter has been officially adopted by Canfield Court at SEM Haven. We recognize the fact that pets can prove to be just the right medicine for our residents. From actual medical benefits to perks of companionship, having a four-legged friend nearby has proven to be positive. 
Canfield Court residents are thrilled! Walter greets everyone and thrives on interaction with all. He is the perfect dog for our elders, staff and families.
We owe a special thanks to Peppermint Pig Animal Rescue for their help in locating the perfect home for Walter...SEM Haven!