Job Fair Hiring Event - 1/16/20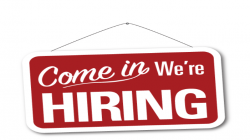 Join us on Thursday 1/16/2020 for our Open House.
8 am - 7 pm
Tour our 5 Star Facility, meet our residents and staff, enjoy some refreshments and find out what SEM is all about!
We are currently recruiting for the following positions-:
STNA 645 am – 7 pm FT, 7am-3pm FT, 645 pm- 7 am FT, 3 pm- 11 pm FT (Some part-time available on first and second shifts)
Dietary 645 am- 7 pm Full-time or 4 pm- 730 pm Part-time
Untested Aides for our Assisted Living Household- Part-time first and second shifts
Please contact Anita in Human Resources at 513-248-0174 or acurless@semhaven.org.