Ways to Help Support Residents During Restrictions from the Coronavirus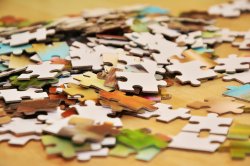 As we continue to practice social distancing, we are implementing new and creative ways to engage and to ensure safety. 
Many families of our Elders and folks in the community at large have asked how they can best support SEM Haven. Below is a list of items that would be welcome and appreciated:
Books, especially large-print editions
Magazines, especially National Geographic and those with large, colorful pictures
Word Search Books and Crossword Puzzles
Puzzles
Other individual games
Coloring supplies: adult coloring books, coloring pencils, crayons and gel pens
Construction paper
Notecards, stationery and stamps
Grab bags or drawstring bags
Pads of paper, mini Jenga, playing cards, dice, craft kits
Unaddressed cards and letters to share with residents
Disinfecting wipes (Clorox, Lysol, etc)
Donations will be accepted at the Main Entrance. Please call SEM Haven at 513-248-1270 prior to arriving so that we can have a team member meet you. 
Thank you!